Remove the old mirror assemblies from the bike.
Place the new mirror assembly in place and insert the provided hardware (Figure 1.) through the mount and into the mounting holes on the bike.
Adjust the mirror as desired. As shown in Figure 2., there are multiple adjustments on the mirror, loosen the screws and adjust as desired.
NOTE:
Modifications might be required depending on the make and model of the motorcycle.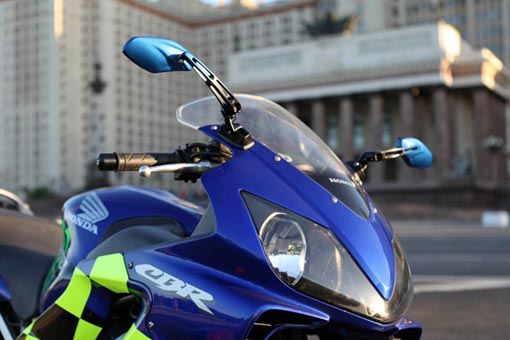 More mirrors for sportsbike>>
Remove the old mirror assemblies from the bike.
Install new mirror to hand control assembly (as Figure 1) with M6 allen key.
Adjust the mirror for proper field of vision and tighten the part (1) (in Figure 2) with M2.5 allen key.
Check mirror adjustment and reposition if necessary.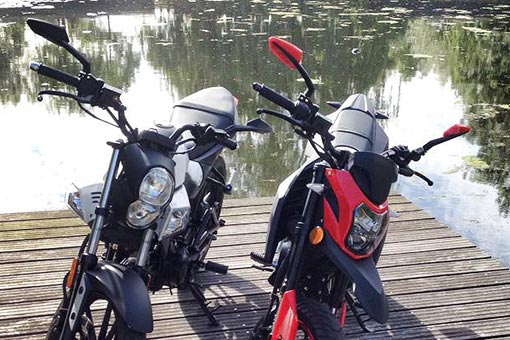 Choose from 12 colors >>
To install the new dipstick, simply unscrew the stock unit, and wipe the oil from the stick as it comes out of the tank, so you don't spill any on the exhaust.
The stock dipstick measures oil level by the residue of oil on the stick's marks, where the residue stops indicates the oil level.
You can add oil to achieve the correct level as described in your owner's manual.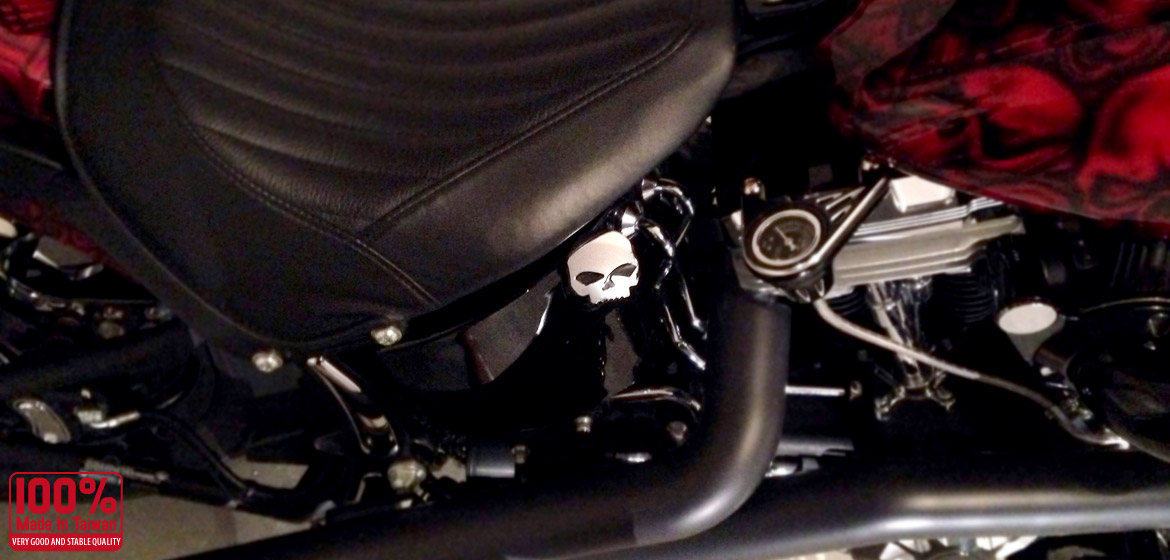 Clean and dry surface of gauge(2).
Apply some double sided tape (not included) to trim ring(1).
Before peeling off adhesive back, run and test fit by trim ring(1) onto gauge(2).
NOTE:Recommend to use 3M VHB double sided tape ( not included ).