Lucifer the fallen angel once was god's favorite son, but he turned out to be a demon and lives between the fire of hell and the pure white sacred beam forever.
The orange and white wing-shape LEDs provide various combinations of driving lights and indicators, which is Lucifer mirrors' most popular feature.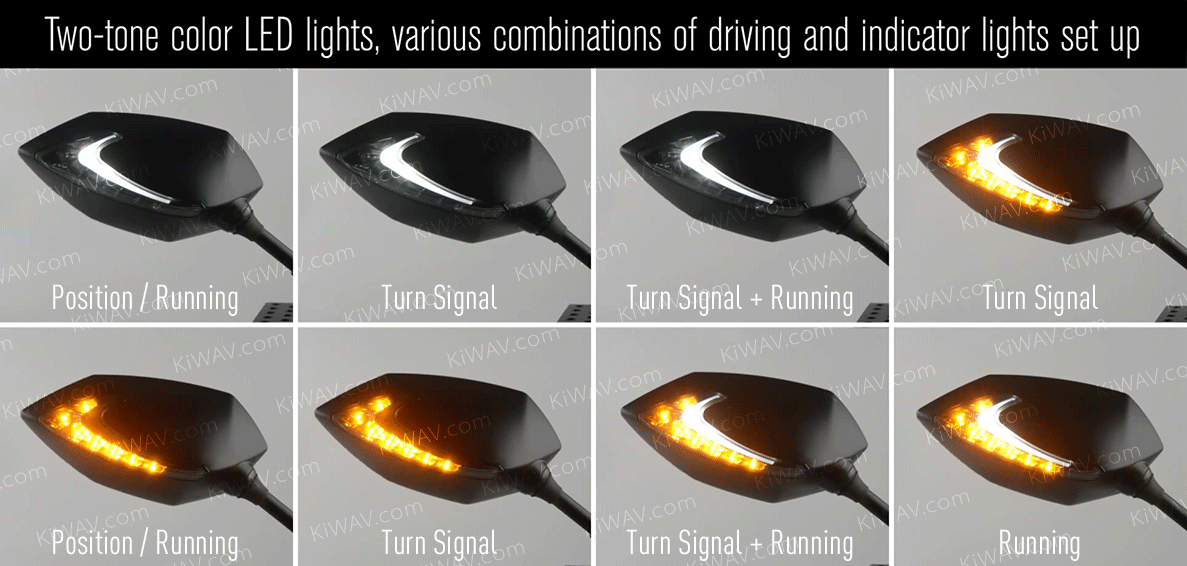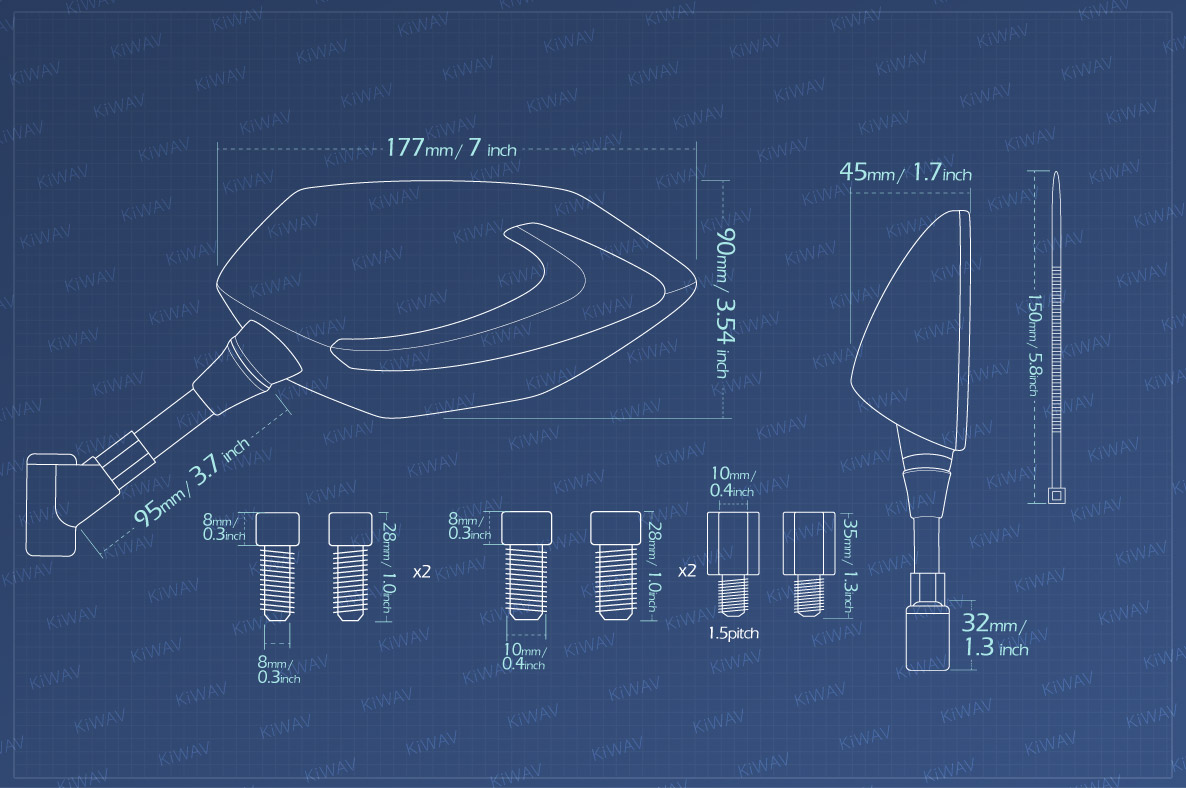 Feature




Two-tone color LED lights, various combinations of driving and indicator lights set up.
Waterproof and dustproof LED modules.
Stylish designs for your custom applications.
Wider vision with convex lens and E-mark approved.
Easy installation.
Material


Mirror Housing: ABS plastic
Mirror Stem: Aluminum


Shape


Diamond / Other

Glass


Chrome Convex Lens

Weight


n.w.: 690 g./ 1.52 lbs. (pair),
g.w.: 1215 g/ 2.68 lbs. (total package, packing inclusive)
Color


Mirror plate: matt black LED: White: 2 PCS (12V / 0.9W), Amber: 7 PCS (12V / 0.9W)

Adjustment


Fairly adjustable

Wire Length


620mm / 24inch

Package


a pair ( Left hand / Right hand ),
10MM standard thread bolt x 2 PCS,
10MM reverse thread bolt x 1 PC,
8MM standard thread bolt x 2 PCS,
8MM reverse thread bolt x 1 PC,
10MM 1.25 pitch to 10MM 1.5 pitch adapter x 2 PCS,
bolt cap x 2, cable tie x 2