Stark black sportsbike fairing mount mirrors w/ matte black base
Stark black sportsbike fairing mount mirrors w/ matte black base
Material


Mirror Housing: *Forged CNC milled aluminum
Mirror Stem: *Forged CNC milled aluminum
Adapter: CNC milled aluminum

Shape


Oval

Glass


Chrome Convex Lens

Weight


n.w.: 665g./1.47 lbs. (pair),
g.w.: 940g./2.07 lbs. (total package, packing inclusive)
Color


Mat Black

Adjustment


High adjustable (two adjusting joints)

Package


a pair ( Left hand / Right hand ),
adapter with toothed adjustment joint x 2 PCS, rubber mounting gasket x 2 PCS, M6 bolt 25 mm long x 4 PCS, M6 bolt 40 mm long x 4 PCS, M6 nut x 4 PCS, big washer x 4 PCS, small washer x 4 PCS
Minor modification might be required.
*Forging
is a manufacturing process involving the shaping of metal using localized compressive forces.
Forged aluminum parts are stronger

than a part machined by a solid block of the same material. The reason for this is that a forged part has been strain hardened through repeated impact force. Forging allows for preferential grain direction to occur as well as a refined grain boundary which leads to precipitation hardening.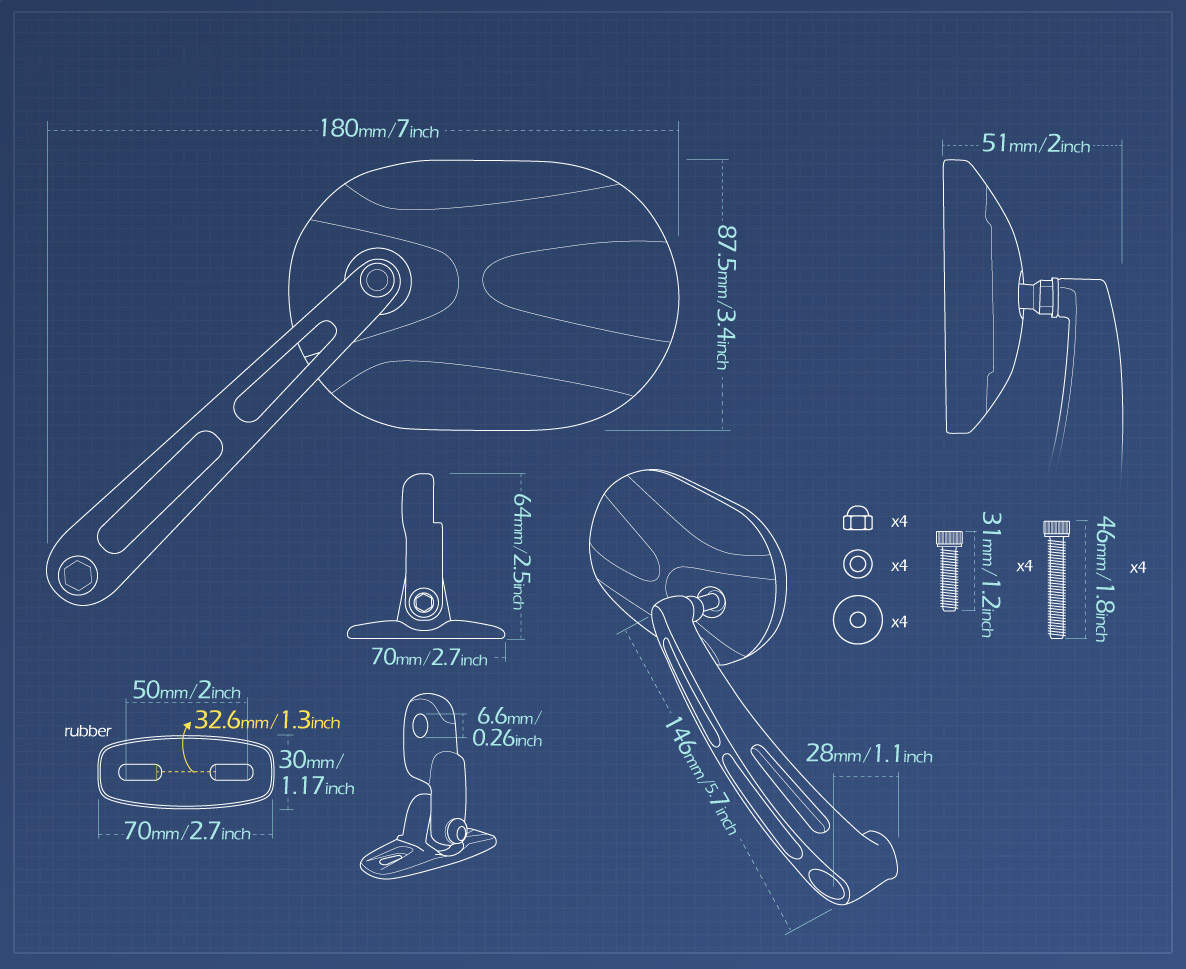 There are yet no reviews for this product.
Please log in to write a review. Log in