Remove the old mirror assemblies from the bike.
Place the new mirror assembly in place and insert the provided hardware (Figure 1.) through the mount and into the mounting holes on the bike.
Adjust the mirror as desired. As shown in Figure 2., there are multiple adjustments on the mirror, loosen the screws and adjust as desired.
NOTE:
Modifications might be required depending on the make and model of the motorcycle.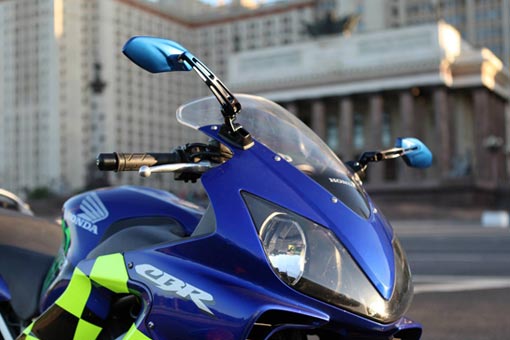 More mirrors for sportsbike>>